Leadership
MANAGEMENT TEAM
---
NEIL KHOT
President & CEO
Mr. Neil Khot serves as a Founder and Chief Executive Officer and a member of our Board of Directors, based in Hoffman Estates, Illinois. Mr. Khot is responsible for executing Rely's business strategy, directing the overall performance and growth of our organization.
Fortune 500 organizations advising them on business process optimization utilizing Local and Global talent and use of various IT Technologies to improve organization efficiency and bottom-line.
Mr. Khot is graduate with degree in Bachelors of Computer Science graduating from GIT, India. Mr. Khot was a member of Hoffman Estates Technology Commission and currently a member of Hoffman Estates Economic Development Commission.
He serves as an advisory role on non-profits that helps seniors and Elders from the local community. Mr. Khot is a frequent traveler and loves to Golf.
---
ANNU KHOT
VP of Finance
Annu is a graduate from one of the Ivy League Law Schools in India, along with a degree in Finance from US. She is responsible to advise Rely and its global operations on corporate strategy, mergers and acquisitions, strategic business development and financial planning analysis. She oversees and manages the company's financial accounting, monitoring and reporting systems. She is responsible for the organization's funding base to secure present and future service delivery. She also maintains appropriate relations with clients and makes reports as necessary, ensuring compliance with any contracts. Annu ensures that appropriate financial regulations and controls are in place and in use at all times. Her position requires her to regularly report to the company management on income, expenditure and any variations from budgets.
---
Raja Rallapalli
Seasoned professional with strong experience in Finance / Accounting, Supply chain, Manufacturing, Distribution, Sales, Retail environments. Experienced in driving product, process & customer service improvements while building partnerships with key business decision-makers. Consistently increased production, reduced operating costs and improved product quality by utilizing world class concepts to optimize/rationalize demand and supply process.
Areas of expertise include
Budgeting and Forecasting
International Operations
Process Optimization
Cost Reduction
Operational & Strategic Planning
Productivity Improvement
Customer Relations
Accounting / Finance, Payroll
Project Management
Software Skills:
Well versed / Advanced skills in MS office with ability to process with minimum manual efforts by building macros / formulas.
Operating knowledge of Quick books apart from SAP (FICO / HR), Tally, Lotus, & various Payroll software.
---
RAJEEV BHAREL
Vice President – Staffing and Projects
Rajeev is a highly seasoned and accomplished IT leader and management professional with over 25 years of combined experience in managing teams, providing technical expertise and leadership in IT Projects – Management, Staffing, Recruitment, Operations, Client Engagement and Solution Deliveries. Rajeev has done his Bachelor's in Commerce from Delhi University and a Post Graduate Diploma in Marketing and Sales Management from IPM, Delhi. Rajeev also holds a Post Graduate Diploma in Corporate Law and Management from Indian Law Institute.
---
RAVI S. RAWAT
Vice President
Ravinder Singh Rawat (Ravi) is the co- founder of Bombay Chopsticks by India House Hoffman Estates, IL. He has been Director/ General Manager of India House Banquet Schaumburg IL (the largest Indian owned Banquet in the USA). His management background and focus on community collaboration has led him to number of opportunities and community leadership roles such as President of Midwest Asian American Center and President/ founder of Asian American Food Operators Association.
He is recipient of many prestigious awards and accolades. With great entrepreneur leadership and experience in relationship nurturing, he partnered with Rely services as their current Vice president in 2013. Ravi has done his Bachelor's in Political Science and Government from Delhi University and Post graduation in Human Resource Development.
---
AMIT SHARMA
Global Manager Sales & Operations
Amit Sharma is a content Professional with 10+ years of proven success in achieving business growth objectives within turnaround. Self-educated on managing Accounts the inventive ways to reach a targeted audience. He holds a history of creating innovative concepts that have positively impacted revenue. Experience working with Corporate America being in California for 5 years associated with IT giants managing Accounts & growing their Sales. Deft in formulating strategies for healthy core business, leverage strengths into developments & open new frontiers by suitably strategizing business operations & goals. With superior communications skills his art of selling holds bold footprint on existing accounts. Hold's Master's Degree from Pune (India). His passion is travelling, hiking & many more.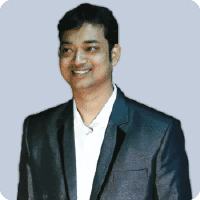 VAMSEEDHAR NIDIGANTI
Global delivery manager
Mr. Nidiganti working as a Global delivery manager brings with him a wealth of experience from the diverse industries he worked with Insurance, Pharmaceuticals, Agro and BPO. He has a good experience in the field of Managing projects and People Skills. He Holds Master of Business Administration (Marketing and Finance) and Bachelor of commerce degree. As a Global Delivery Manager at Rely Services he strategies and plan, communicate and coordinate, form and structure to a client's requirements. Good analytical power and Systematic approach towards the project is what he specializes in. Vamsee is a jovial person who loves to explore new places and reading books, comes from an educated and well settled family, presently living with his wife in Pune.
---
RANAJIT DAS
VP- IT Staffing and Recruitment
An astute professional with 'over 18 years' experience in Project Marketing, Business Development, Key Account Management and Team Management. Exposed to all facts of Project Consulting viz. Conceptualization, Data Collection & Analysis, Implementation and Development. He holds Master of Computer Management and Bachelor of science degree. As a VP- IT Staffing and Recruitment at Rely Services he is Proficient in client servicing, process operations and experience of implementing procedures & service standards for business excellence. Understands & adopts emerging trends & techniques, addressing industry requirements to achieve organizational objectives.